How to setup Product Attributes for Sales Order
This page provides you with the guidance, how to setup Product Attributes and how they are used in Sales Order setting, when appropriate. 
Go to Options & Tools and choose Product types. The dialog will guide you through definition of different product types, they are used in the instance. The main goal is to setup appropriate product type's Attributes for specific Product type, that's used by Product component.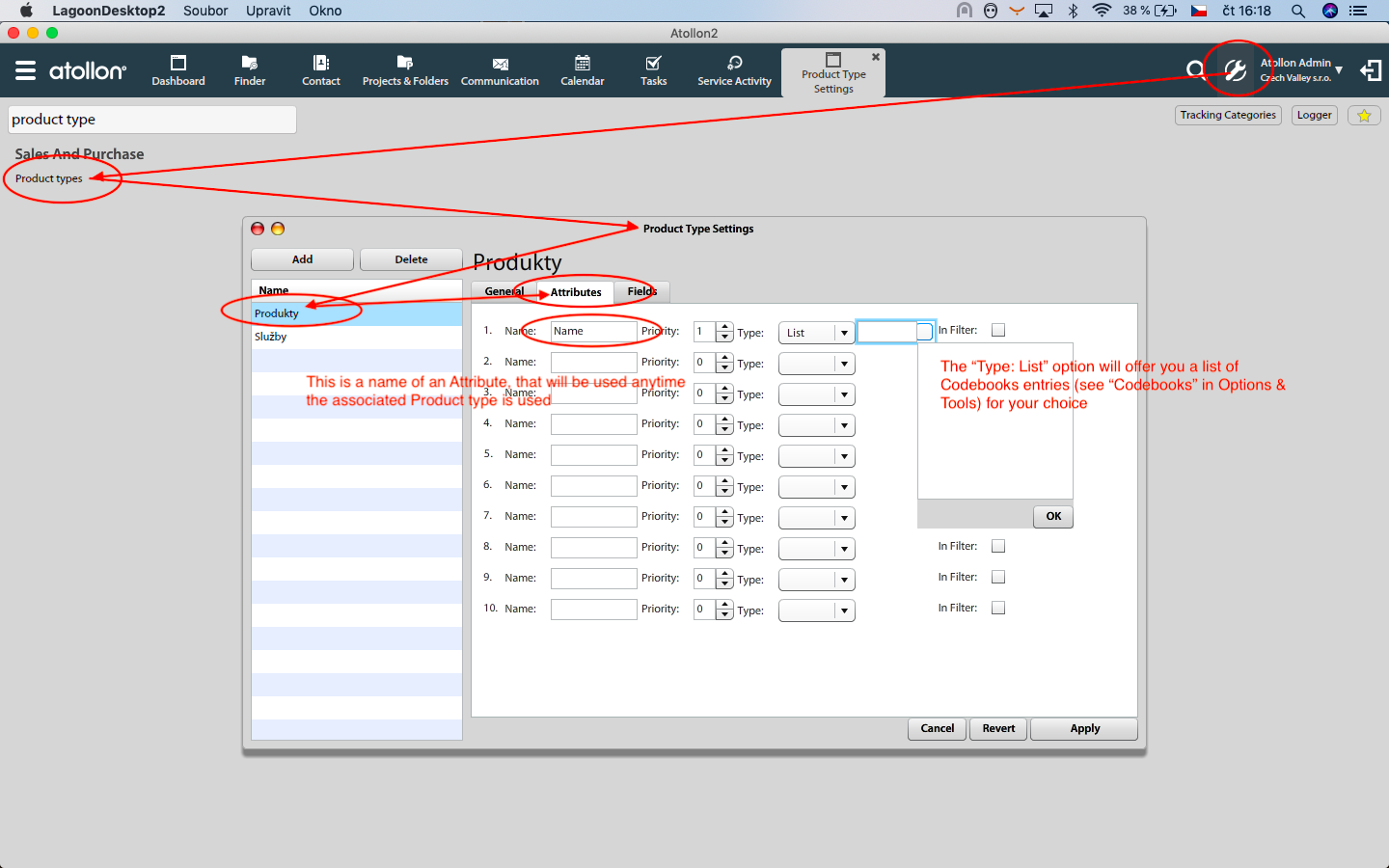 2. Go to Sales Orders component in order to assure that chosen Attribute will always appear in the Sales Order dialog for specific Product type/ Product.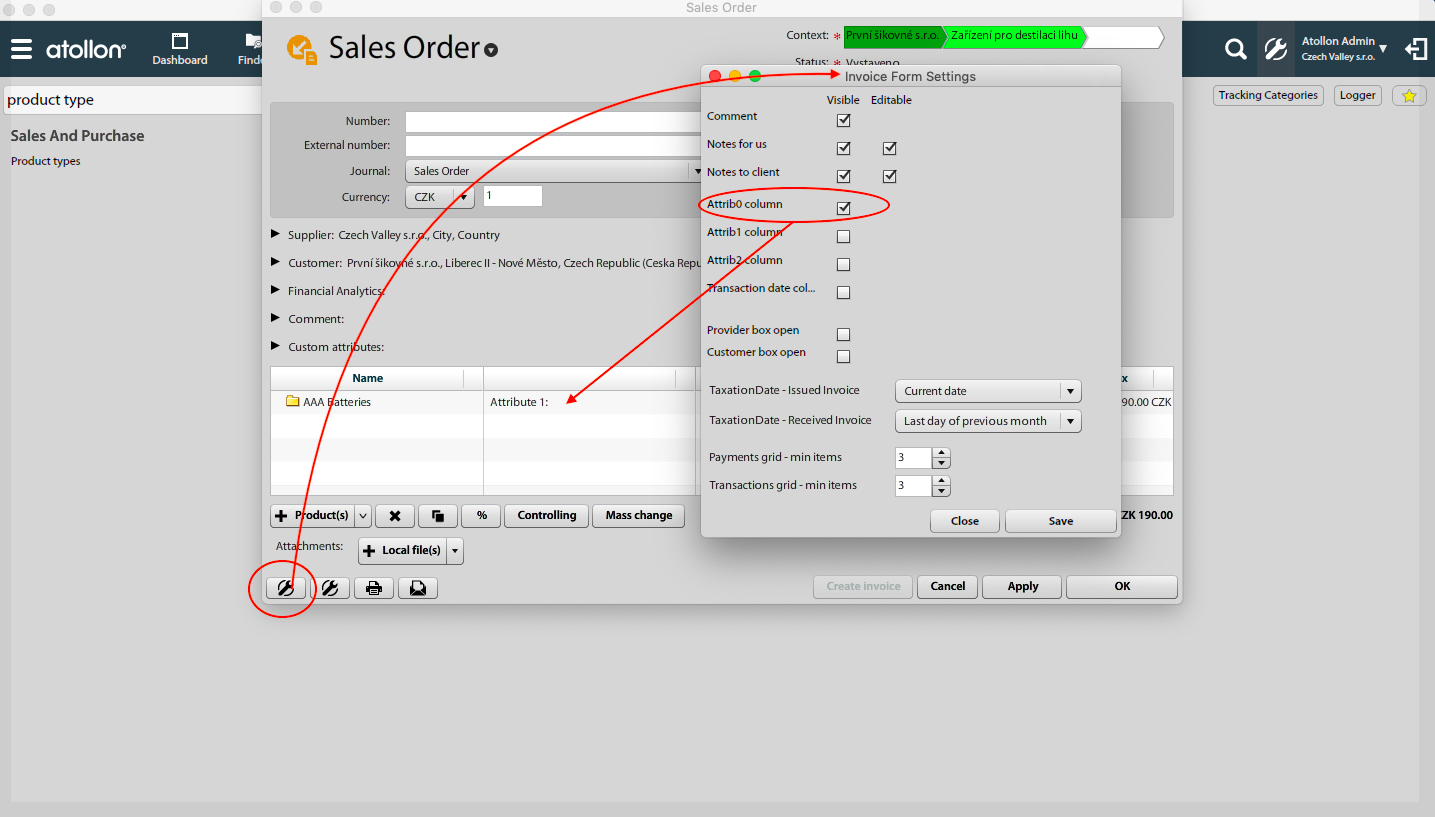 3. By double click the product's Name you will enter detailed product dialog, where you can choose appropriate Attribute from available dropdown menu. The menu provides you with set of attributes from the List, as defined above (Product type Setting). Different choice of Attribute Type (different from List in our example) will offer you the selected choice (e.g. plain text, when Text selection is used).